Happy Saturday y'all! I'm in the lovely Nashville, TN this weekend for the UTOPiAcon event. This is my first book event and I'm having a blast. There are a ton of authors here. Some I've heard of, some not, and some I've read and loved their books. I was also able to meet one of the authors I connected with when I first started blogging (Look at you Michelle ?). It was so awesome being able to finally meet in person 😀
Opening with Amy Harmon
I was so excited to hear that Amy Harmon was opening the conference this year. She has a unique writing style that just draws the reader in. Same goes for speaking 😉 Harmon spoke on how to be authentically you in your writing and just in life in general. Two of her points struck home for me:
Embrace your beauty.
Be a man or woman of royal worth.
We all have things we dislike about ourselves, but that isn't what you should focus on. Instead Amy pointed out that we should focus on what makes us beautiful (personality, kindness to others, etc.).
With each point she made, Amy chronicled her life as an author starting with her first book to her most current. Her inspiration for writing Making Faces led me to buy a copy which I hope to get signed at some point this weekend. As someone that was in high school when 9/11 happened, I knew several people who joined the armed services. When she said the book was based on 5 boys from the same small town going to Iraq and only one returning, I knew it was a must read for me. I can only imagine how a small town would handle that. This story went along with her Embrace your beauty point 😀
Social Media Giants
As a blogger, I'm always looking to others who are successful in the field and trying to figure out ways to keep this blog relevant and new. SO I was über excited when I heard that Vilma Gonzales from Vilma's Book Blog would be at the conference. I felt a bit like a stalker though as I attended two of her talks back to back.
So…um…yeah that was a little awkward, but I did enjoy both her sit down interview and the panel she moderated. In Vilma's interview, she discussed how she got started and how she continues to reinvent her brand. There was actually a lot of talking about brand and I'll be honest it was something I've never really thought about with this blog. Do I have a brand? I've been at this three and a half years and I don't even know what that means!
During the panel with Vilma, Reagan from Reagan.Reads, Summer from Butter My Books (I love that name by the way!), and the creators of Book Beau and The Bookish Box, I started to feel really old ? There's just no other word for how I felt ESPECIALLY when one of the panelists said "Everyone has a personal Instagram." Ummm…..nope, not this chica. Well, I guess technically I do. I started an Instagram account about 4 years ago, but never used it so I let it go. Then about a month ago, I converted that account into one for my blog. But y'all, I'm a terrible bookstagrammer (is that even a word?!). I don't know the lingo, what is an Instastory, and why are there SO many hashtags?!
This panel helped me sort out a few of those issues and I'm going to try and implement them on the blog. I sorta understand (but not really) what a hashtag is and that if I want good quality photos to not edit them in the Instagram app but using another one…..yeah I've got this *please note sarcasm*
A few of the apps mentioned: VSCO (image editing app), Afterlight (another image editor), and Planoly (planner and scheduler for Instagram)
The Reading Room
This is exactly what you think it is. Every 15 minutes a different author reads an excerpt from their book. I stepped in and listened to Tish Thawer who was reading from her book The Witches of Black Brook and Katie M. John who read from her book Witchcraft. I could have listened to John read all day if for no reason but her accent 😀 Head to the conference's Facebook page to see the Reading Room which was streamed live.
Showing my Introvert
So in the ballroom at the conference center is the signing hall. I've NEVER been to a signing and for me it was so awkward. I'm super introverted. I like being the fly on the wall, to observe those around me and I HATE talking. (Really, I do…unless you know me and then I never shut up!) Keeping that in mind, why the hell did I chose to meet Isaac Marion FIRST?! I was painfully awkward and he was still setting up, but he had limited signing hours yesterday AND the panels I wanted to attend were during his signing hours. So here I go showing up right at start time and I go up to his table and my mind blanks. Like literally no thoughts were in my mind other than "dang you're tall" and that's not appropriate to say to someone when you first meet. Seriously, why couldn't I have thought of the millions of reasons I loved Warm Bodies  or the fact that my husband and I were listening to it on Audible on the drive to the conference? Why couldn't I come up with something, anything other than looking like a crazy stalker….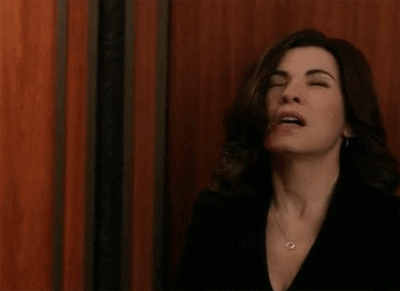 ANYWAYS, the rest of the signing went okay. I even managed to introduce myself as a blogger to a few authors and picked up WAY too many books that I can't wait to read. Liz Long and Beth Brower were incredibly sweet and kind. Both put me at ease and the introvert went away speaking to them. And bless Shannon Mayer for being SO kind! I've heard from many of you that I should read her books so when I met her yesterday I bought Recurve. We got to talking and then I went on my way. At another table as I was paying for another book I realized I DIDN'T PAY SHANNON!!!! I went back but she was gone. Long story short, I did eventually find her and pay her and she could not have been kinder about the whole mess.
The Freakshow
Despite my obvious awkward, introverted mess, I had a blast yesterday and I look forward to more signings today, the award ceremony tonight and the Freakshow Ball 😀 Check out my Instagram (or if you already follow on Facebook it will be there too) for pics from the conference!
Tell me (because I'm curious)….have you ever been to a signing? Who do you want to meet (Meeting JLA today and I could not be more excited)? What do you say to your favorite author? 
Related Posts