#COYER is back for the winter!!! I love this challenge. I did my first one two years ago and I've been hooked ever since. This year's winter COYER is going to be a tough one. The girls (our lovely hosts Berls, Michelle, & Stormi) have come up with some strict guidelines and it promises to be fun and challenging 😀 #COYER Blackout begins December 17th and runs through March 3rd.
Want to join me? Here's the rules:
Only eBooks less than $0.99 acquired BEFORE the start of COYER count, this includes ARCs (see sign-up page for more details on ARCs that count) or audiobooks less than $5.
After reading 10 books that are more than 100 pages that meet the above rules, your generator is powered up and you may read any 1 book you want. Then the generator resets.
No library books this time!
—see more at http://coyerchallenge.com/2016/11/17/coyer-blackout-sign-ups/
My Goals
I am the world's worst one-clicker. If it's free or nearly free and interests me (either because of the title, the cover, the blurb, or just because), I click it. To prepare for this challenge I created a collection on my Kindle called COYER (titles free or $0.99). There are 447 books in this collection. These are books I've never read ? SO I have plenty to chose from for this challenge and my husband said "no more one-clicking." My goal for this challenge is to read 30 books (half ARCs and half from my COYER collection). That's about 10 books a month which is what I've been averaging the last few months so it's doable. Here are a few of my reading choices: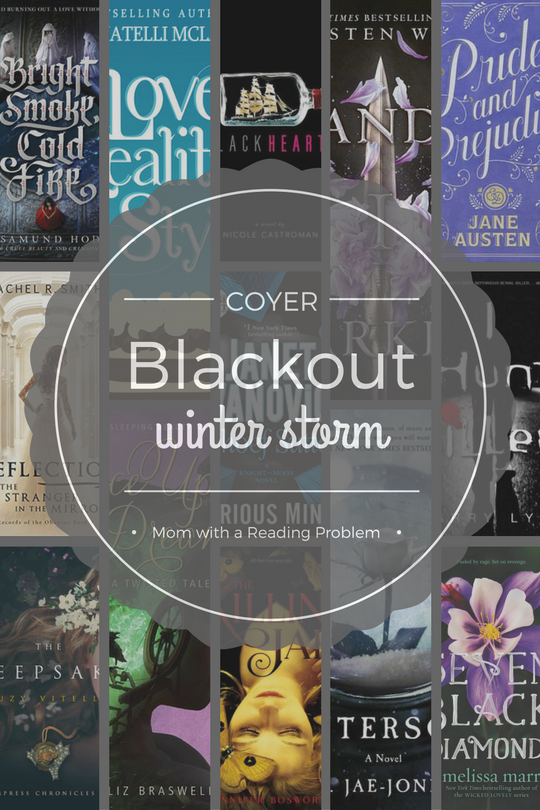 My Progress
Follow my progress below by bookmarking this page or follow my shelf on Goodreads.
COYER Blackout: 15/30
Are you participating in the challenge? What books do you plan to read?
Related Posts